Welcome to our M3U IPTV app, where entertainment meets convenience. Explore an unparalleled entertainment experience with ease and flexibility, all completely free and without any advertising. With our app, you can enjoy your IPTV playlists on your preferred device:
Why choose our M3U IPTV App?
User-Friendly Interface: Navigate through our intuitive and user-friendly interface with ease. Our app is designed to provide a hassle-free experience, allowing you to quickly setup and stream you m3u playlist.
Clean and Sexy Design: Our app's clean and sexy design provides an aesthetically pleasing interface. The visually appealing layout enhances your streaming experience, making it a joy to navigate and discover new content.
Multi-Device Support: Access our M3U IPTV app on various devices, including smartphones, tablets, smart TVs, and streaming devices. Enjoy your favorite content wherever and whenever you want.
Regular Updates: We continuously update our app to enhance performance and add new features. Stay up to date with the latest improvements and enjoy an optimized streaming experience.
No Advertising: We understand the importance of uninterrupted viewing. Our M3U IPTV app is completely ad-free, ensuring that you can enjoy your favorite channels and content without any distractions.
No Registration Required: Start streaming immediately with our app. We value your privacy and convenience, so there's no need to go through any registration process. Simply download the app and start enjoying your favorite content right away.
Donation
By donating, you help us maintain the app's free availability and ad-free experience. Your contribution enables us to deliver regular updates, implement new features, and address user feedback promptly. We appreciate donations of any size. Every contribution brings us closer to our goal of providing exceptional entertainment to users worldwide.
Please note: a donation is not a contract or guarantee that the M3U IPTV app or your playlist will work on your device. Please donate only, if you know what a donation is.

BTC Wallet address
1PkLaV921DgLdHFAHJTzYQgrvwEM7pcCi

ETH Wallet address
0x72ef09233124c16518731d41a287b6947533e93b

FAQs
How to enable EPG?
Go to advanced settings of the app. Enable EPG and insert an EPG source URL. Then click on the "download EPG now" button.
Some playlists have a build-in EPG-URL (in first line), that is inserted automatically after playlist download. If not, you can get this URL from your playlist-provider or alternatively search in google.
Keep in mind, that not all EPG-sources are compatible with each playlist.
Why local m3u-file cannot load in android-device?
Use default file explorer app to pick the m3u-file! Many other explorer apps have problems.
Why some channels don't have audio (on android)?
Because of unsupported codec. We are working on that.
Is there a playback control?
Not on all devices yet. We are working on that.
Where can I get M3U playlists?
It is possible to buy M3U playlists from IPTV providers. For example here.
There are also a lot of free playlists on the internet. For example you can google for free m3u iptv playlist.
Why is my playlist not loading?
The playlist is too big. Please reduce or split file to max 20.000 channels. Also see guide below.
Typing error. Please check you URL. Try also loading it from a PC-browser.
The URL is not reachable within your network/internet. Please check your network.
The file is not a valid playlist. A valid playlist-file should contain "#EXTM3U" in the first line.
Which Codecs are supported?
Currently browsers and LG TVs support HLS / H.264 video codec.
Other codecs may cause the video or audio to not play properly.
Guide
If your playlist file is too large (over ~20.000 channels), you can split it into smaller files and save them to a USB-stick. Then insert USB-stick into your TV and choose the right playlist file within the M3U IPTV app.
To split the playlist, you can use an editor of your choice (for example Notepad++). Open the file in the editor and cut out everything from line 40.000 and paste it into a new created file. Please keep in mind, that you need to insert "#EXTM3U" in the first line of each created file.
You can also try out the app with this demo-playlist:
https://m3u-ip.tv/demo-pl.php
Sponsors
Many thanks to our gold sponsor!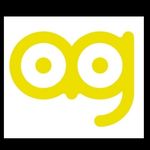 Abendgymnasium Esslingen
You want to become a sponsor too?
You can do this by donating:
bronze - 100 €

list your name on this page

silver - 200 €

above + link

gold - 300 €

above + logo

platin - 500 €

above + advertisement in app
After donation we will contact you for further details.